What's your Critical Number THIS Quarter?
February 5, 2020 Author: Gary Ralston
How Home Care Assistance used 'the critical number' to tackle a bottleneck to business growth
What TOP "bottleneck" or choke point keeps you from scaling up your business in a meaningful way?
Bottlenecks are often resistant to simple hacks and half-measures. Removing your biggest bottlenecks is an ALL HANDS EFFORT, and takes SINGLE-MINDED FOCUS for a FIXED PERIOD to CHANGE THE SYSTEM. Success can mean a MAJOR competitive advantage.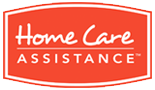 Lori Wengerd, Owner and President of Home Care Assistance Columbus, is setting out to change the way the world ages. Her firm provides premier live-in and hourly care for older adults to 'age in-place'.
Last fall, she determined that her biggest bottleneck to growth was the frequency with which her caregivers needed to reschedule their work at short notice ("call-offs"). While clients continued to receive great service, handling each call-off was costly to the organization in many ways. If not addressed, growing the business and adding caregivers would only make the situation worse.

The Critical Number is simply a business measure or KPI that tracks early and ongoing progress removing the big bottleneck. Leaders set a Company Annual Critical Number and supporting Company Quarterly Critical Number. In a given quarter, EVERYONE is focused on ONE THING to help scale up the company.
Lori attended our one-day Scaling Up Business Growth Workshop in October, 2016, where she built a One Page Strategic Plan™, and set a Critical Number for Quarter 4, 2016 - "percentage of call-offs" - measured weekly. In the balance of the quarter, Lori and her team reduced weekly percentage of call-offs by as much as 75%, seriously reducing internal drama and opening new opportunities for profitable growth!
---

Lori reports: "I regularly read books on business growth and am good at implementing ideas that fit my business model. However, it wasn't until I attended the Scaling Up Course led by Jon Iveson and Ann and Gary Ralston that I finally learned how to put a plan in place that is both solidly grounded in core business values and fluid in its implementation.

In the short time since I attended, I've already led my team to undertake dramatic shifts in our planning process, and improve staff accountability and bottom-line performance."

---
The Scaling Up Business Growth Workshop focuses on the four major decision areas every company must get right: People, Strategy, Execution, and Cash. You and your leadership team will invest a full, productive day focusing ON your business rather than IN your business.

You will receive a series of powerful, simple one-page tools, including the One-Page Strategic Plan™ and the Rockefeller Habits Checklist™, which more than 40,000 firms around the globe have used to scale their companies successfully - some, such as Rackspace Technology, to $1 billion and beyond.
---

"Fast-growing companies ― not small ones or big ones ― create almost all the jobs and innovation in our economy, and Verne Harnish has been an invaluable guide to leaders of such companies, like me. Scaling Up helps us put in place the disciplines critical to building a significant business."

— Graham Weston, Chairman and CEO, Rackspace (NYSE: RXT, formerly RAX)

---
Running a business is ultimately about freedom. Scaling Up shows business leaders how to get their organizations moving in sync to create something significant, while enjoying the climb to success!