Core Values – The Key to Attracting and Retaining A-Players
April 3, 2021 Author: Ann Ralston
" I'd love being a business owner, if only I didn't have to deal with so many people issues!"
We often hear this from our clients when they are frustrated by not having the right people in the right seats, doing things right.

If they seem to have an adequate talent development process, but they still struggle to get, keep and grow A-Players, two questions pop up for us:
What are your organization's Core Values?
How well would your employees say that you, as an owner, live and breathe these values?
When we talk about values, we're not talking about slogans, tag-lines or other customer-facing messages. We're not talking about feel-good, self-focused, morale-building platitudes or inspirational posters. We are talking about the decisions and actions that define character.
As an owner, YOUR values drive the organization's values, which are the engine for just about everything to do with your people, culture and long-term success. Who you hire, how you treat people, the kind of workplace you create and your reputation or 'gravity' as the place for A-Players, all flow from your values.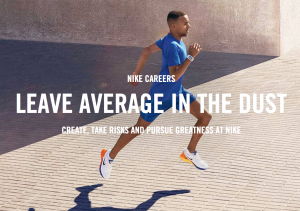 Hire GREAT People

While that's a good place to start, the heart of a great hire is an alignment of values with the organization. If you aren't clear about your values, how will you decide who is right for your company? How will a candidate decide if you are right for them?

For example, Nike knows exactly the kind of people it will (and won't) hire. They want people who create, take risks and pursue greatness within their company - people who can 'shatter limits daily'. While a message such as this will attract A-Players, only companies who can deliver on the promise will keep A-Players - and Nike does.

Learn more about hiring great people
Create a Great Place to Work
Creating a great place to work is the first step in keeping the great people. Your values drive HOW you treat your people, the kind of work you take on, the environment people work in and how you celebrate success and failure.

Your values show up in the daily actions of your organization.
If you value people seeing the impact of their work, create a metric that helps people see their impact on success.
If you value autonomy, create the boundary conditions and measurable outcomes so your team can make independent decisions, and know when they are successful.
If you value learning, recognize people who are learning. Make it safe for people to fail and make mistakes on the path to greater success.
If you value a variety of interesting work for your people, be selective about the kind of work you take on.

Consistently recognizing and celebrating values in the day-to-day actions of your leaders and team reinforces their importance in your company.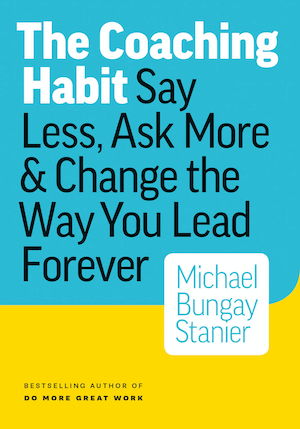 KEEP Your Great People - Help Them Grow
Equally important is helping your people grow. The trend in organizations is to do many small coaching moments throughout the year, focusing on the work ahead of you, versus the backward-looking 'performance reviews.'
As described in the Harvard Business Review (HBR) article, The Performance Management Revolution, traditional performance reviews "hold people accountable for past behavior at the expense of improving current performance and grooming talent for the future."

Great leaders are coaching people on the skills, talents and values they need to advance, through immediate, constructive coaching in the day-to-day work of the company.

An excellent book for helping you improve your skills in coaching your team is: The Coaching Habit: Say Less, Ask More & Change the Way You Lead Forever, by Michael Bungay Stanier. There are now interesting web-based applications such as Threads (threadsculture.com) that help you and your employee document and improve alignment between the values of the organization and delivery of results.

Create a Virtual Bench of Future Talent
Create and groom a list of people who you would like to have work for you. The list might include a former intern who will graduate in a year or two, someone your clients mentioned as a superstar in another organization, or a referral from one of your employees. One way of mining the network of connections already within your organization is to sit down with your best team members and work through their personal contact list in a process called 'guided recall'.

The strategy here is to stay connected. Get creative. Share information about your company's culture and values. Host continuing education events. Invite your employees to bring prospective candidates to a social event, like a craft beer tasting, or through social media like Facebook or LinkedIn. Find ways to add value to those on your bench. When it's time to look for great people to add to your team, the candidates will be looking for you.

Learn more about creating a virtual bench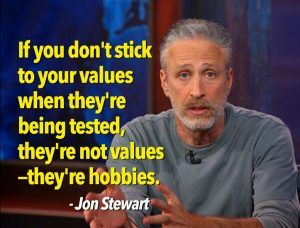 Keep Your Values Real
Keeping it real means observing and naming the values you and your organization already live and breathe, today.
How do you test that one of your values is 'the real deal'?
Can you point to a person in your organization who embodies the value?

Will you take a financial hit / turn down a deal as you stand for the value?
Is repeatedly violating the value a firing offense?
Keep your company's Core Values front and center – keep them real and alive. They are a powerful magnet to get, keep and align a great team, and ultimately, to amplify your organization's success!
Learn more about Core Values
- Ann Ralston, © 2017 Ralston Consulting Inc.

more articles...