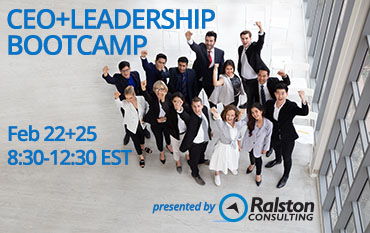 Feb 22 - 25, 2022
8:30 am - 12:30 pm
Register Now
CEO+LEADERSHIP BOOTCAMP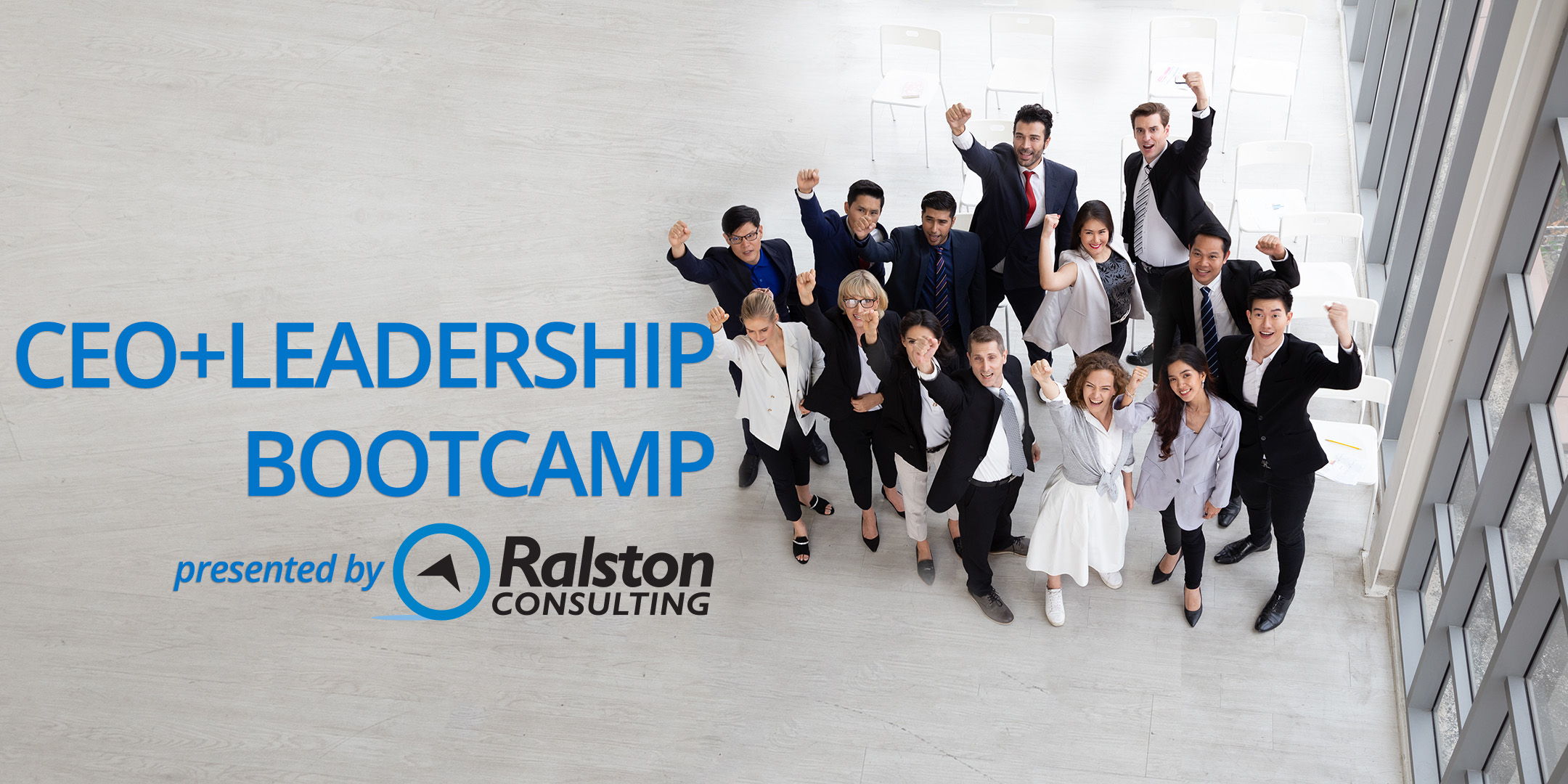 BUSINESS BOOTCAMP Powered by Metronomics is here to help CEO+LEADERSHIP Teams make the changes they need to get the results they want.
EACH CEO+LEADERSHIP BOOTCAMP INCLUDES TWO ACTION-PACKED VIRTUAL SESSIONS:
Within two live 4-hour virtual work sessions, CEOs and their leadership teams will learn the proven methodology behind the Metronomics compound growth system. These collaborative work sessions with our coaches will leave you with a step by step system for your short- and long-term goals, team alignment and so much more, to get the results you want.
DAY 1 - Tuesday, February 22, 2022 – Strategy For Growth
with a focus on:
Function Accountability Chart
Key Function Flow Map
3HAG – 3-Year Highly-Achievable Goal – "Gutted Out"
DAY 2 - Friday, February 25, 2022 – Execution - Annual and Quarterly Plan
with a focus on:
Core Customer Defined / Confirmed
1HAG – Annual Plan
90 Day – Quarterly Plan to get it done
Next Steps
Both Monday and Friday sessions 8:30am - 12:30pm EST
OUTCOMES:
Clarity of long term, near term and short team goals.
Clear execution plan.
Key Function Flow Map for your company.
Confirmed core customer definition.
Compound Growth Plan for now and for the future.
Alignment of your team to the goals, priorities, and plan.
Guidance and support from a Metronome United Certified Coach.
No more wondering "what have we missed?"
Support from a community of like-minded CEOs and Leaders.
CEO+LEADERSHIP BOOTCAMP PRICES:
CEO + ENTIRE Leadership Team (any size): $499 USD *
CEO ONLY: $1,499 USD *.
DO NOT COME ALONE!! BRING YOUR TEAM, SAVE MONEY, AND GROW!
Price and ticket for "CEO + ENTIRE leadership team" is for the entire group, not per-person, so purchase only one per company.
* Prices listed do not include event fees & taxes.
Hosted by Metronome United Certified Coaches Ann and Gary Ralston from Ralston Consulting Inc.