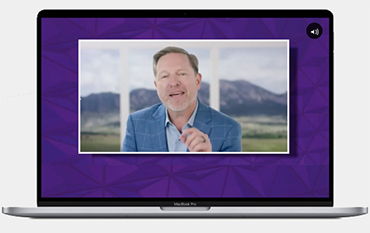 Apr 22, 2021
2:44 PM EDT - 4:22 PM EDT
Register Now
ScalingUp+ 90-minute Virtual Summit
Working Together
"Working Together" for the greater good is needed more than ever around our world as we all really know. Join top Scaling Up partners from around the globe for our second Scaling Up+ Summit of the year. These leading CEOs and Authors will share actionable insight focused on your people and culture to ensure a prosperous 2021. Outthink competition with 4 keynotes in 90 minutes.
---
About the Speakers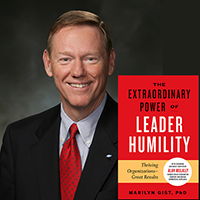 ALAN MULALLY
Former CEO of The Ford Motor Company
Alan Mulally served as president and chief executive officer of The Ford Motor Company and as a member of Ford's board of directors from September 2006 – June 2014. Mulally led Ford's transformation into one of the world's leading automobile companies and the #1 automobile brand in the United States. He guided Ford in working together on a compelling vision, comprehensive strategy and implementation of the One Ford plan to deliver profitable growth for all of the company's stakeholders.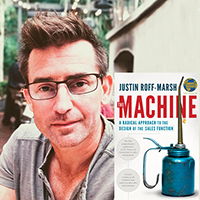 JUSTIN ROFF-MARSH
Founder of Ballistix & Author of The Machine
For more than 25 years, Justin Roff-Marsh's thinking and writing on the design of the sales function has blazed a trail for others to follow. He's the author of The Machine (A radical approach to the design of the Sales function) and the founder of Ballistix, an organization that builds sales and customer service teams on three continents. He's also a practitioner in the Theory of Constraints, the process-engineering methodology Goldratt introduced to the business community in The Goal.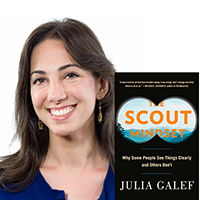 JULIA GALEF
Co-founder of Center for Applied Rationality & Author of The Scout Mindset
Julia Galef is the host of the popular Rationally Speaking podcast, where she has interviewed thinkers such as Tyler Cowen, Sean Carroll, Phil Tetlock, and Neil deGrasse Tyson. She co-founded the Center for Applied Rationality and has consulted for organizations such as OpenAI and the Open Philanthropy Project. Her 2016 TED Talk "Why You Think You're Right–Even If You're Wrong" has been viewed over 4 million times.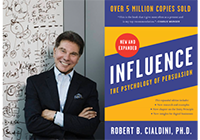 DR. ROBERT CIALDINI
Renowned Scientist, New York Times Best-Selling Author and "godfather" of influence
Dr. Robert Cialdini has spent his entire career conducting scientific research on what leads people to say "Yes" to requests. The results of his research, his ensuing articles, and New York Times bestselling books have earned him an acclaimed reputation as a respected scientist and engaging storyteller. His books, including Influence and Pre-Suasion, have sold more than 7-million copies in 44 different languages.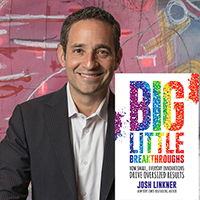 JOSH LINKNER
Chairman and co-founder of Platypus Labs & Bestselling Author
Josh has been the founder and CEO of five tech companies, which sold for a combined value of over $200 million and is the author of four books including the New York TimesBestsellers, Disciplined Dreaming and The Road to Reinvention. He has invested in and/or mentored over 100 startups and is the Founding Partner of Detroit Venture Partners. Today, Josh serves as Chairman and co-founder of Platypus Labs, an innovation research, training, and consulting firm.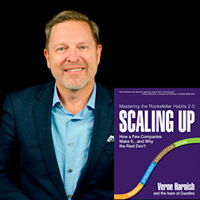 VERNE HARNISH - SUMMIT HOST
CEO & Author of Scaling Up
Verne Harnish is the founder and CEO of Scaling Up, a global executive education and coaching company with over 180 partners on six continents. He's spent the past three decades helping companies scaleup. Verne is also the founder of the world-renowned Entrepreneurs' Organization (EO), with over 14,000 members worldwide. Additionally, Harnish is the author of bestsellers Mastering the Rockefeller Habits, The Greatest Business Decisions of All Times for which Jim Collins wrote the foreword, and Scaling Up (Rockefeller Habits 2.0), which has won eight major international book awards including the prestigious International Book Award for Best General Business book.